KANOPI GUIDES
The ultimate guide to transforming your insurance platform
Thinking about how to future-proof your insurance platform? This guide will help you build a platform that is ready for the journey customers will be heading on in 3 to 5 years' time.
HIGHLIGHTS
Key questions to consider

What is the strategic rationale behind transforming your insurance platform?

What is the right prioritisation of short-term vs. long-term outcomes?

What should you consider when determining the right balance of build vs. partner?

How will you define your end-state vision?
EBOOK
Download the guide to transforming your insurance platform
Get access to our guide on how to build a future-focussed insurance platform PLUS two articles - 'Digital insurance trends in insurance' and 'Insurance industry challenges: solutions to stay relevant'.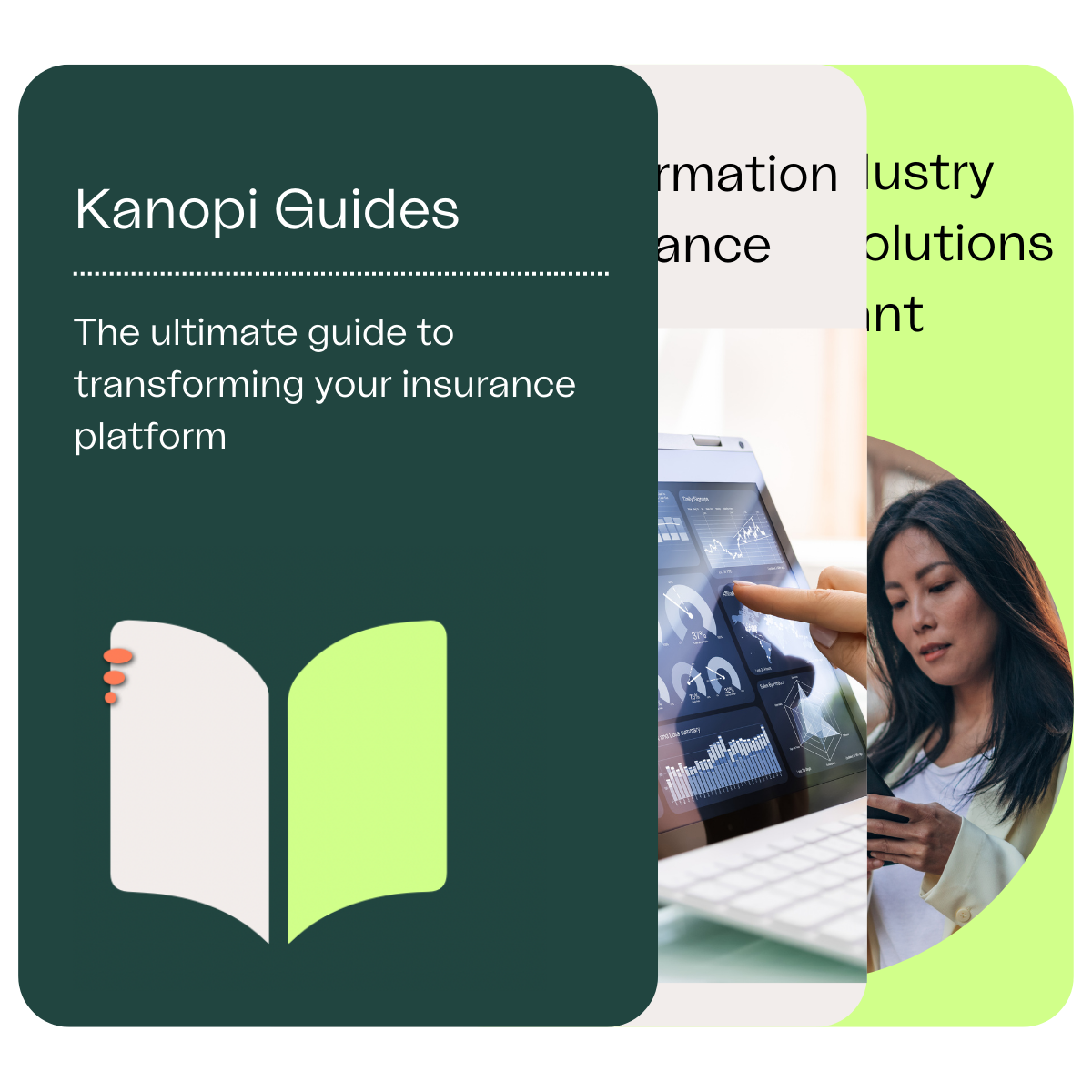 MORE CONTENT
Digital ecosystems in insurance
Explore how digital ecosystems are disrupting the insurance industry and how companies can become a part of it to compete in a saturated market.
LEARN MORE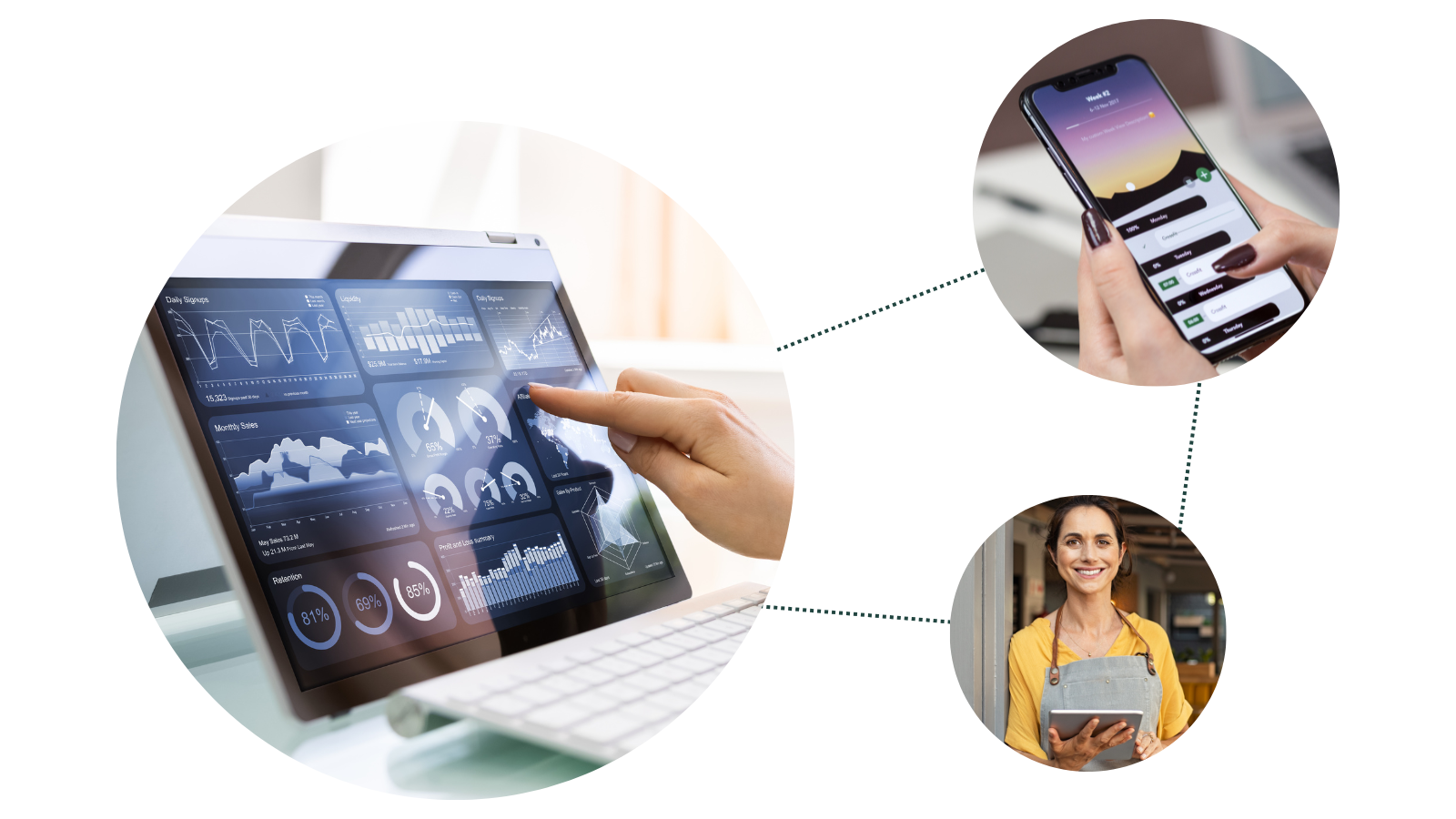 ON DEMAND VIRTUAL ROUNDTABLE
Embracing embedded insurance
Gain insights from industry experts about the next iteration of embedded insurance.
WATCH NOW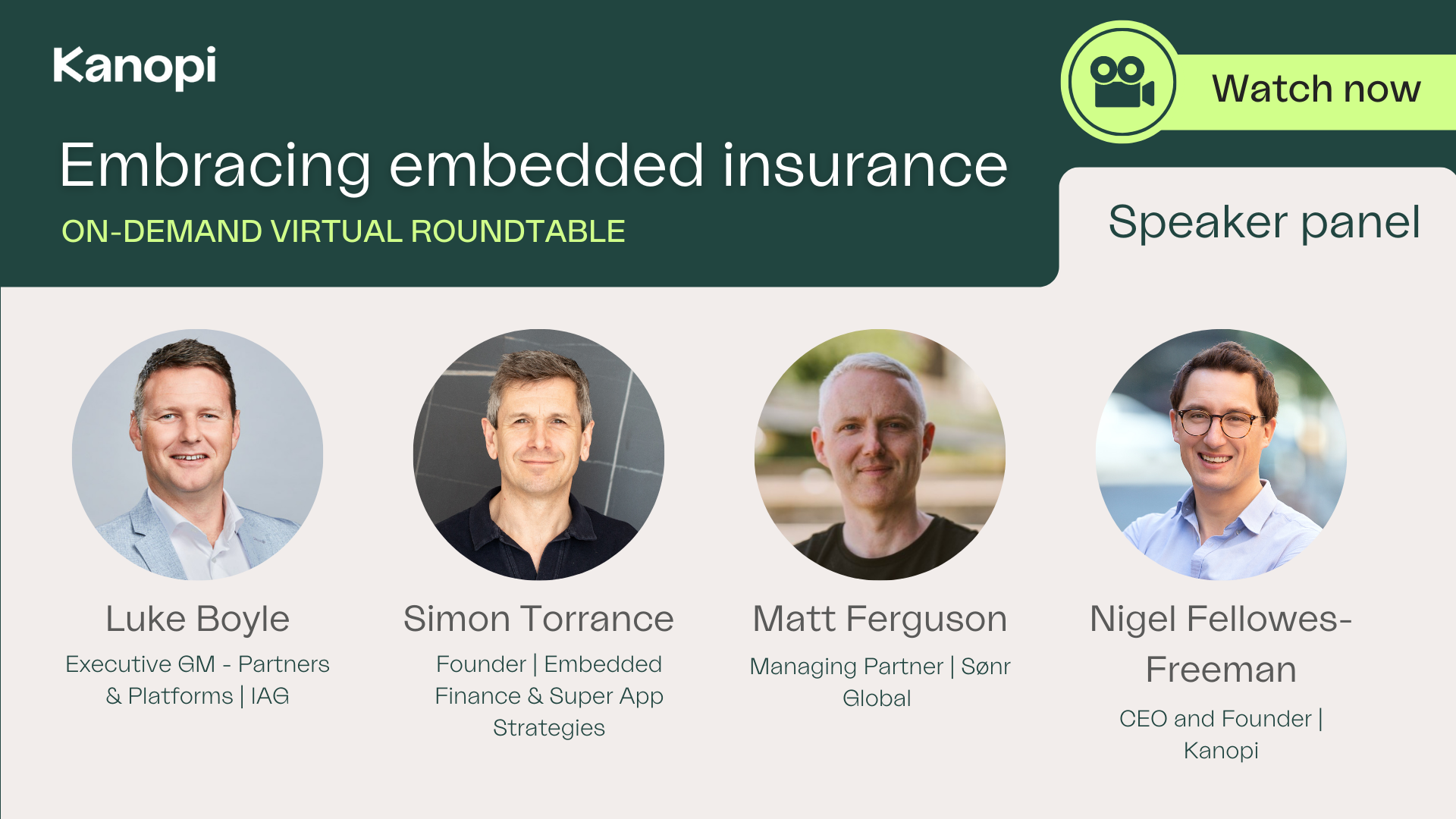 Got questions about embedded insurance?
Talk to an expert at Kanopi about your digital transformation goals